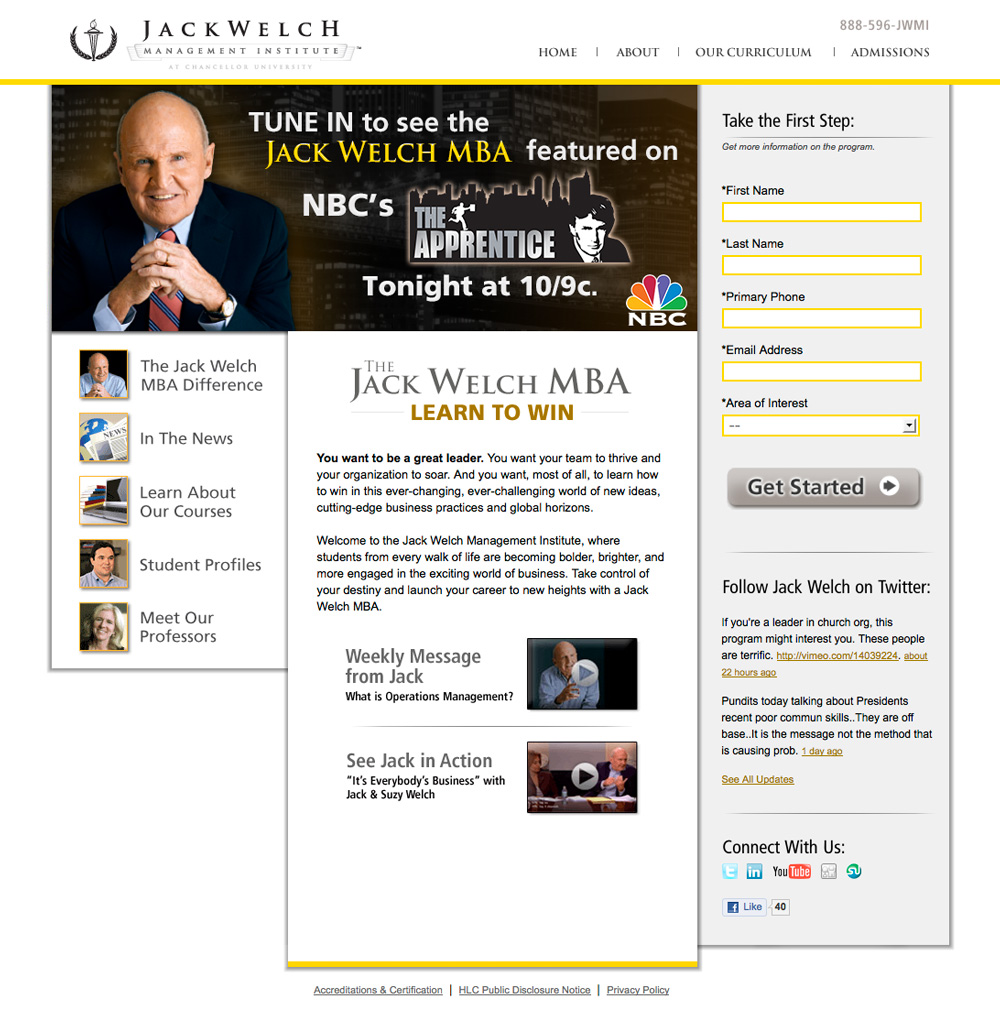 Jack Welch Management Institute
At DMi, the Project Management team and I worked directly with the client to design this site inspired by the cover of Jack Welch's management book Winning. The site was content rich, and offered users information about the institute, as well as a place to view several videos pertaining to the Welch philosophies of management.
Tastykake Homepage Slide Animation
For the Tastykake homepage, I was given the chance to develop a dynamic jQuery animation slideshow for the various seasonal campaigns they offered. View live
eCollegeFinder.org
Rather minimalist and bland originally, DMi's SEO team, copywriter, and I worked together to add content and update the homepage of DMi's premier online college search site. View live
Mitchell & Ness / Tastykake Email Creatives
In addition to making content changes to both companies' eCommerce websites, I was the primary designer of the seasonal product campaign email graphics.
GuideToInsuranceQuotes.com
The first of DMi's Insurance Quote resource microsites. View live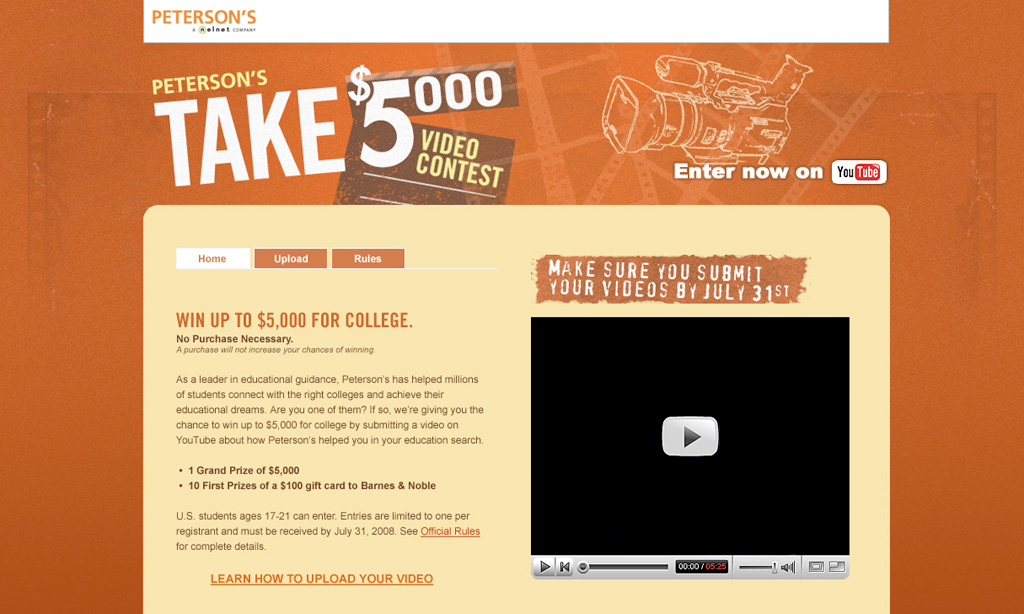 Peterson's 'Take $5,000' Scholarship Contest YouTube Page
This project was a new endeavor for Peterson's, through the use of a video contest on YouTube.com. Winners could win up to $5000. The design concept put the target audience in the director chair, and utilized Peterson's brand color.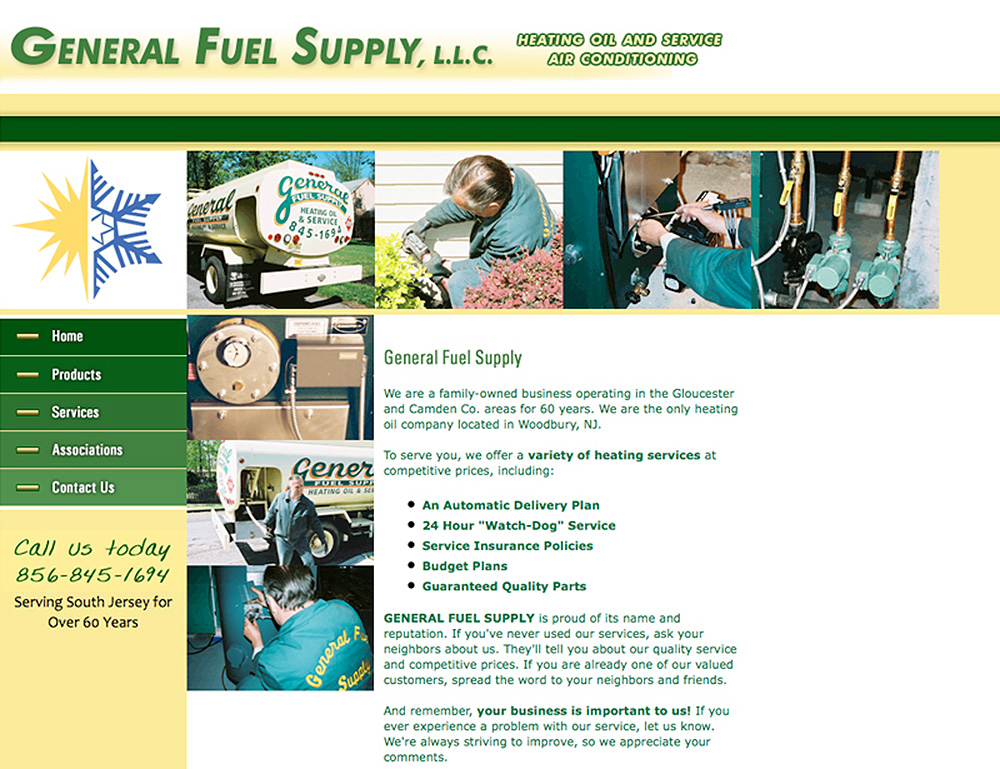 General Fuel Supply
This is a site I designed and built at Miles Technologies with no past site to work off of or logo to use. The client was very specific about what they wanted and I worked closely with them to build the site according to their needs. While very clean and basic in its style, the site provides friendly navigation, directly reflects their professional services, and provides informational product diagrams.